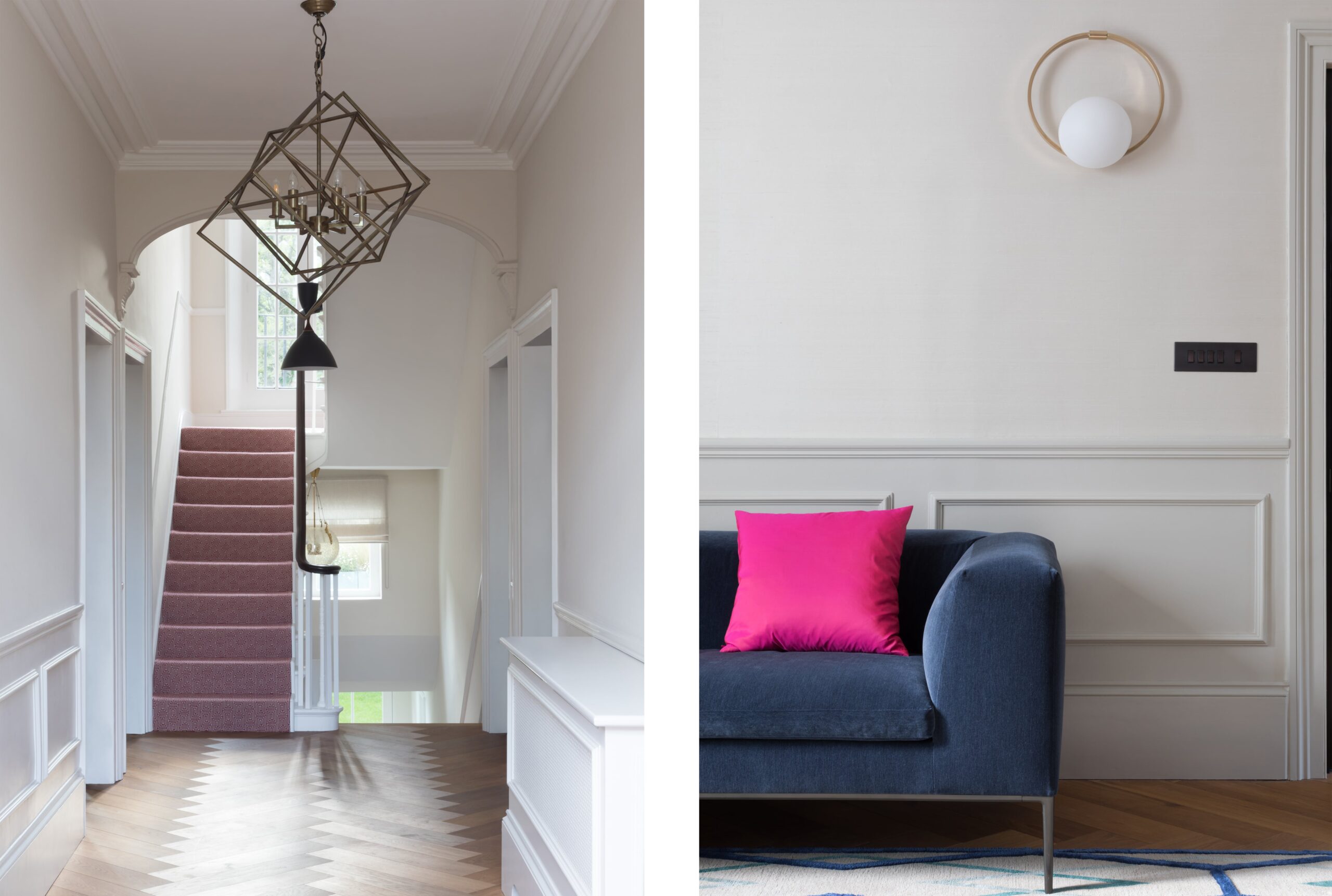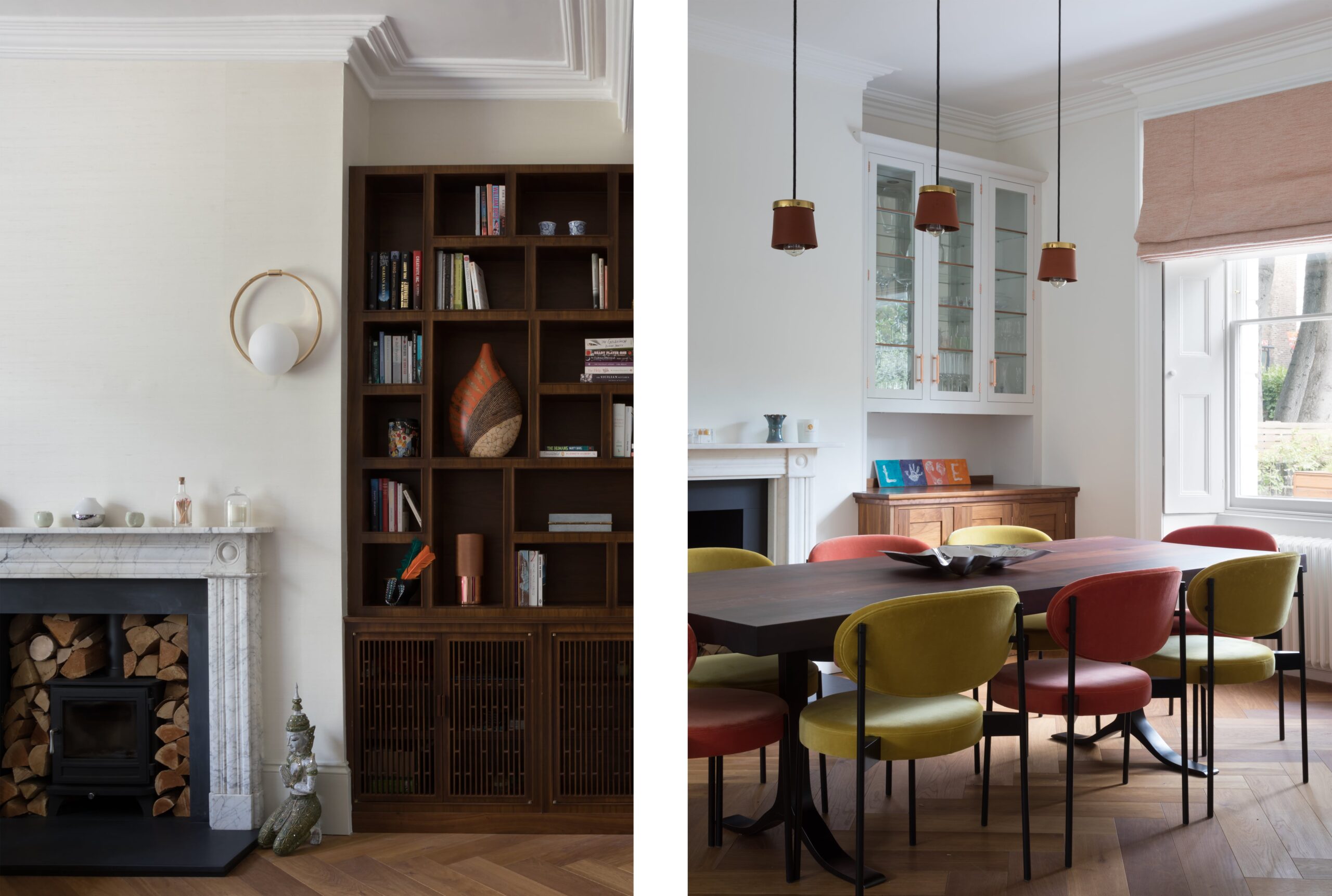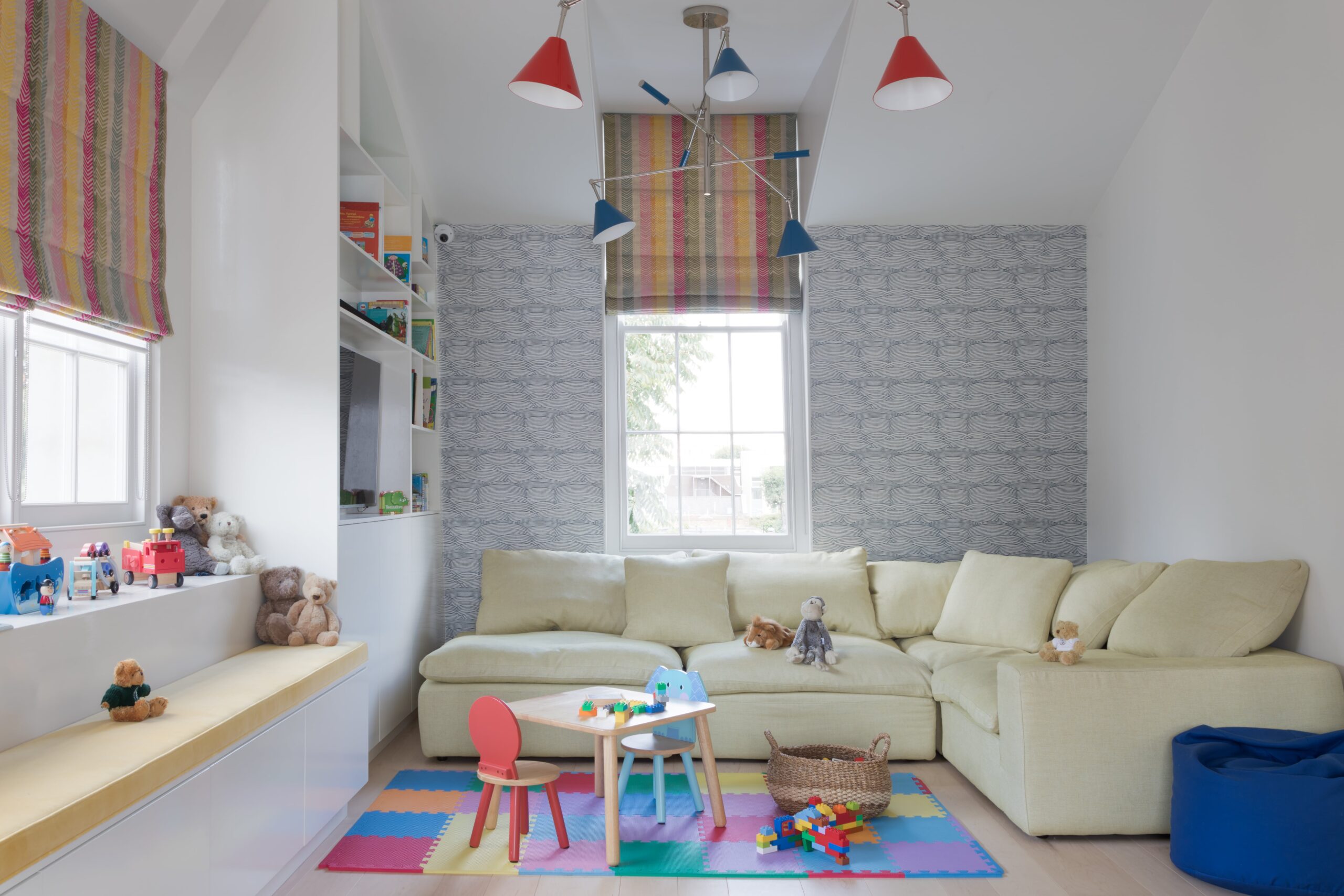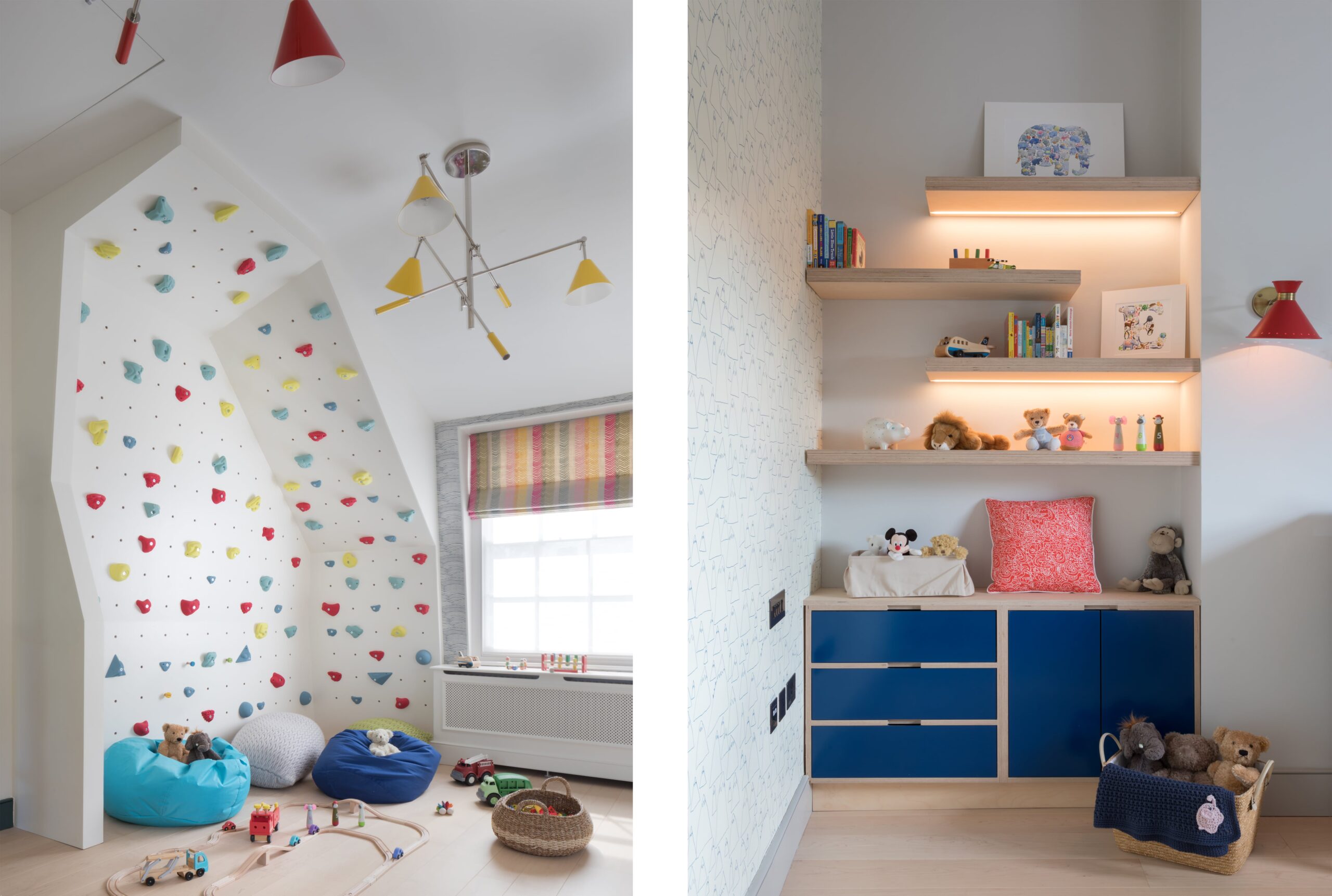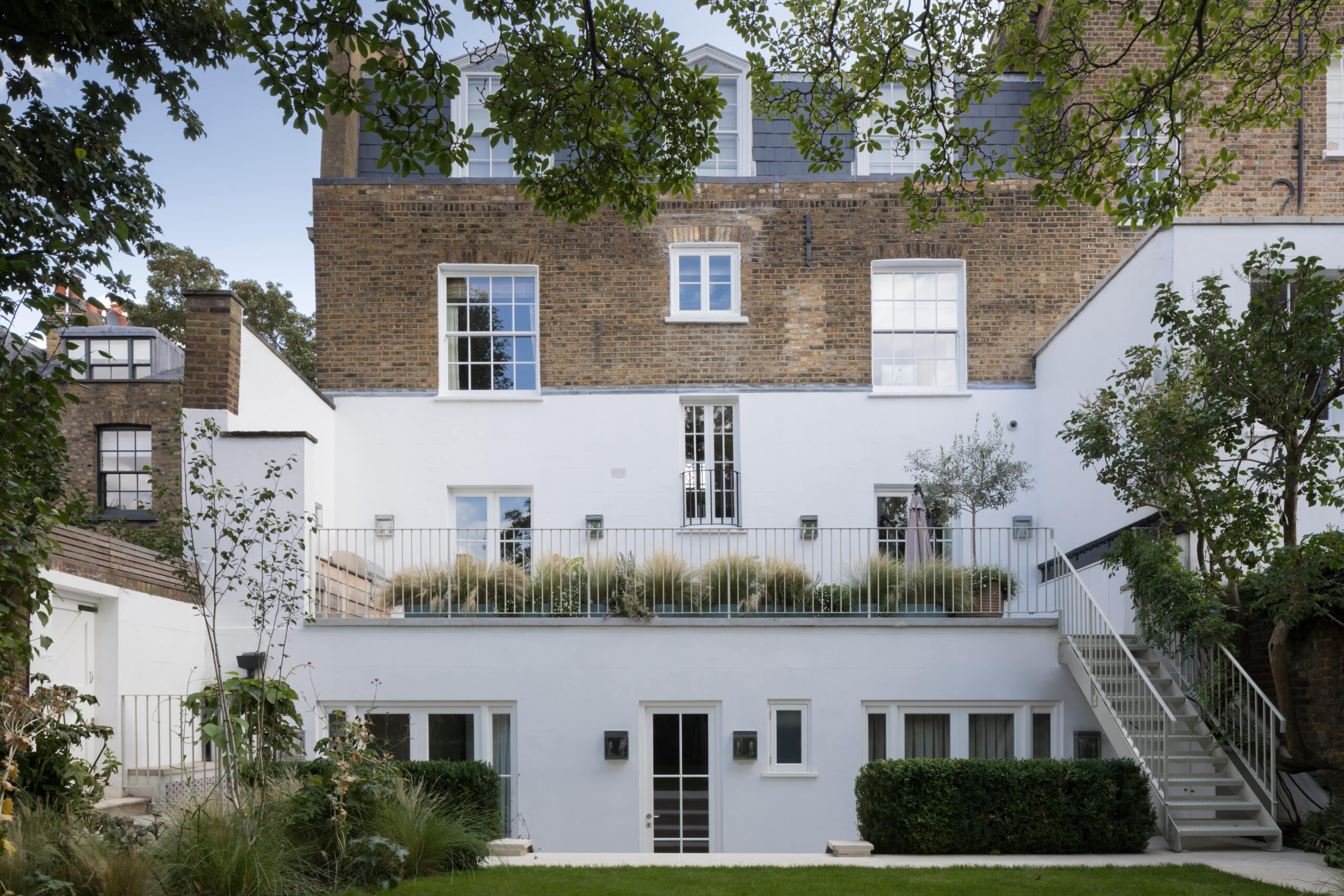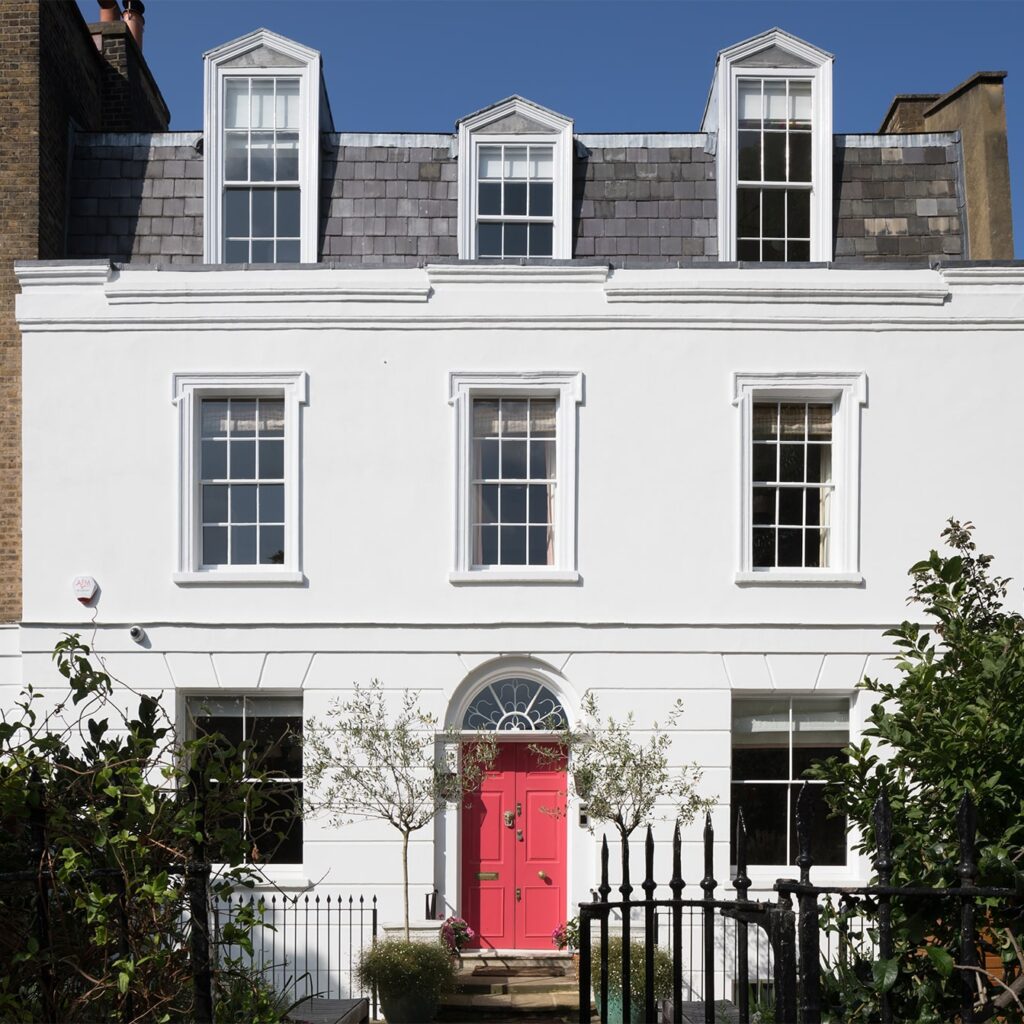 This property is Grade II Listed, Locally Listed and lies within a Conservation Area. Our clients purchased this property with the intention to extend, internally renovate and create a home that reflects their personality and heritage.
Given the Listed Status of the property our interventions required careful consideration and detailed research plus justification. The works included a Lower Ground Floor Extension, Ground Floor Terrace Space, Full Garden Upgrades with Built-in BBQ and Water Features, Automated Lighting, Window Treatments and Security Systems with Internal Refurbishments throughout.
Our designs placed our clients at the heart of the project and this exciting process produced bespoke features such as a one and a half storey climbing wall designed to incorporate customised climbing handles to provide a dual-purposes for the children as an interactive learning wall.
As with many Historic Buildings several challenges were encountered including poor structural arrangements, inadequate insulation and non-compliant Fire Protection (to name but a few), all of which were sensitively corrected through the renovation and extension project. This required extensive Local Authority interaction to provide multi-layered considerations that placed the Listed Status of the property at the forefront of the material and installation processes along with the reinstatement of missing or previously removed Historic Features.
Registered in England & Wales, Company Number: 8512279
VAT Registration Number: 239904578
RJHArchitecture Ltd ©